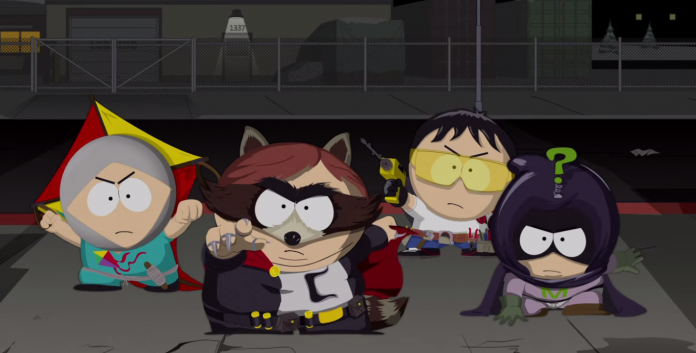 South Park: The Stick of Truth was one of those rare few licensed games to garner critical acclaim, capturing the unique look and feel of the long-running animated series it was based on.  
In a surprising opening to Ubisoft's E3 conference, a sequel was announced with a new take on the vulgar franchise.  South Park: The Fractured But Whole trades out the fantasy theme of the previous title for a focus on super heroics.  However, it will follow directly with the events of the first game as it's all just the role-playing shenanigans of the childish protagonists.  
The creators of the show, Trey Parker and Matt Stone, will return to lend their creative minds to its development and promise to take everything they learned in the first game to make this one much better.  You can see the foul-mouthed reveal trailer here:
South Park: The Fractured But Whole will release on Playstation 4, Xbox One, and PC.
Comments
comments