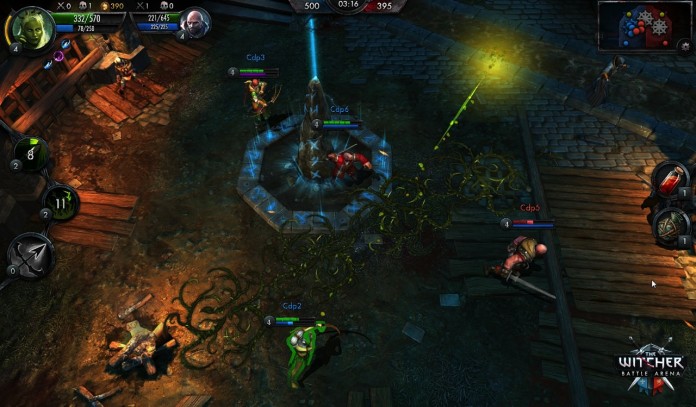 CD Projekt RED has officially announced The Witcher Battle Arena, a free-to-play MOBA for mobile devices. 
When you think of The Witcher, you generally think of action RPG with a heavy focus on strategic combat, and a massive world full of interesting characters and quests. What you don't think of, is a game such as this that essentially besmirches the name of The Witcher to make a quick buck.
The developer behind Age of Cavemen, Fuero Games, will be developing the MOBA under the wing of CD Projekt RED, who claims they will oversee the design of the game.
Here is the debut teaser (because trailers are overrated) for your entertainment.
It's really disheartening to see great developers and IP's sink to such levels, but in an age of milking every single good idea until it has less life than a rock, this comes at almost no surprise, though I expected better from RED.
The Witcher Battle Arena is due out Q4 of 2014 on mobile devices. Until then, here are some screenshots of the game in action.
Comments
comments