Console: PS4
Release Date: March 7th, 2017
NieR Automata has been released in Japan while in America we have to wait with bated breath for another month. Automata is the sequel to Platinum Games original title NieR that was released in 2010. There has been a lot of excitement surrounding this game due to the well received demos released in December. For some, the name NieR may be new since it's coming sandwiched between Horizon Zero Dawn and Zelda. To help those that may have missed the information about the game, here are 5 things to get hype about NieR Automata.
1
NieR's Story Makes Science Fiction Dreams Come True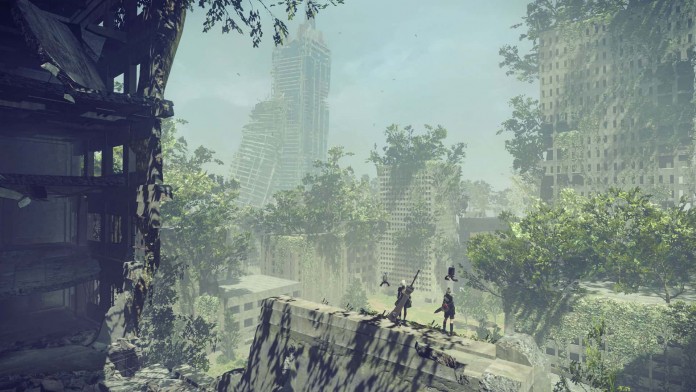 This game takes place in the distant future where humanity is at risk yet again. The Council of Humanity decides to deploy android soldiers to combat the threat using their newest unit YoRHa. These androids will be fighting against more machines to wage a war that may uncover many of humanities forgotten truths.