Release Date: 2/28/17
System: Playstation 4
New IPs are on the horizon, (see what I did there), so it is an exciting time to be a gamer. One of the most anticipated games, Horizon Zero Dawn (HZD), will soon be here and media outlets are starting to get hands on. The team over at Kinda Funny had 30 minutes with the game and from the game looks beautiful. Sometimes new games have a harder time grabbing new buyers since we never know what to expect. Here are 5 things players should know before buying Horizon Zero Dawn.
1
Its A PlayStation Exclusive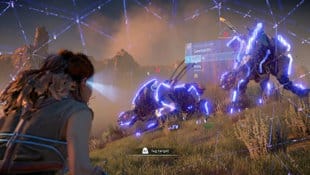 That's right. If you aren't a PS4 owner then this game will be out of reach to you for the time being. The game can be purchased digitally and physically. I'm sure there is a PS4 Pro patch on the way as well as dlc so be ready to empty your pockets.