Games
Summer holidays are over and a new school year arrives. However, there are good news for games this year – September will be dense in quality and quantity. September has just started and gamers of all genres should be excited about the upcoming releases, because legendary franchises are returning to the main scene and new ones are arising with the promise of a tremendous success. If you're a hardcore gamer or simply a gaming enthusiastic, then you probably don't want to miss the following games.
8. Planetary Annihilation (PC, Linux, MAC)
Planetary Annihilation seeks to invoke the old times of real-time strategy from the 90's with a macro focused gameplay. The storyline is set in the Galactic War, where hundreds of worlds exist. The game will present a planet-based map, where players can journey into the unknown and quickly expand their dominance over other races. Players won't just be able to conquer other planets, they'll also be able to dominate entire systems, as well as use space weapons, such as asteroids. Planetary Annihilation seems to sweat action and strategy from everywhere. Therefore and if you're a fan of Total Annihilation, then you can't let this one pass. Click here to check it out.
Release Date: September 5 Genre(s): Real-Time Strategy
Mode: Single-player, Multiplayer Official Website: www.uberent.com/pa
Publisher: Nordic Games Publishing Developer: Uber Entertainment, Inc.
7. Defense Grid 2 (PC, Linux, MAC, PS4, Xbox One)
Defense Grid 2 is a strategy tower defense game with a completely new storyline. This sequel brings a whole new look with a huge graphical improvement, as well as new alien opponents and towers. The multiple new gameplay modes and level types has increased drastically creating an extensive batch of opportunities and challenges. Defending your territory will probably give you a headache, especially if you try the most competitive modes.
Release Date: September 23 Genre(s): Strategy, Tower Defense
Mode: Single-player, Multiplayer, Online Official Website: www.hiddenpath.com/games/defense-grid-2
Publisher: 505 Games Developer: Hidden Path Entertainment
6. Natural Doctrine (PC, PS3, PS4)
Centered on the general concept of natural selection, Natural Doctrine is a tactical role-playing game that focuses on massive battles. The main protagonist is Jeff, a young male warrior and leader of the ally forces. He is closely followed by guard soldier Vasilisa and command medic Anca. The main objective of the game is to control the individual and collective masses in order to defeat the enemy. Strategists and tactical enthusiastic players will most likely be fond of this Japanese title. Check it out here.
Release Date: September 23 Genre(s): Role-Playing, Tactical-Combat
Mode: Single-player, Multiplayer Official Website: www.n-doctrine.com
Publisher: NIS America Developer: Kadokawa Games
5. Wasteland 2 (PC, Linux, MAC)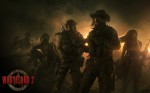 Wasteland 2 is a role-playing post-apocalyptic game set inan alternate history timeline. After the devastating effects of a nuclear holocaust, a company of U.S. engineers seek shelter in the southwestern desert and together, they form the Desert Rangers, alluding to the great tradition of the Texas and Arizona Rangers. Players' mission is to survive and help other survivors in the nearby zone. The storyline is merely linear and the gameplay is based on turn-based and party-based tactical combat. This indie game presents a rich adventure with a mix of strategy, role-playing and suspense.
Release Date: September 19 Genre(s): Role-Playing, Tactical-Combat
Mode: Single-player Official Website: wasteland.inxile-entertainment.com
Publisher: inXile Entertainment Developer: inXile Entertainment
4. NHL 15 (PS3, PS4, Xbox 360, Xbox One)
The ice hockey NHL series will also return this month with the 24th installment. EA's main investment in this new brand title revolves around physics and next-gen features. The company's ambitious with NHL 15 is to present a virtual version of ice hockey competition as close as possible to reality. Therefore, all physics, including clothing and collisions, have been revamped for an authentic and unexpected result. EA has also re-created 30 NHL arenas and introduced over 9.000 new crowd models for a more vivid and representative experience. This is another must-play title for sports enthusiastic players. You can pre-order the game here.
Release Date: September 9 Genre(s): Sports
Mode: Single-player, Multiplayer, Online Official Website: www.easports.com/nhl
Publisher: EA Sports Developer: EA Canada
http://youtu.be/0jEgFzpsPMA
3. FIFA 15 (3DS, Android, iOS, PC, PS3, PS4, PS Vita, Xbox 360, Xbox One, Wii)
The FIFA franchise is back this month with the so anticipated FIFA 15. The new sports association football simulation from Electronic Arts promises a full next-gen experience with additional graphical quality and progressive usability in game. As typical of this series, the new release will be based on real football leagues all around the globe. For the third year consecutively, Lionel Messi is the main cover protagonist for FIFA 15 and one of the principal stars in game. If you're a football fanatic, then you just have to wait until the end of the month to create your ultimate team and climb up the virtual charts. You can find the game here.
Release Date: September 23 Genre(s): Sports, Football Simulation
Mode: Single-player, Multiplayer Official Website: www.easports.com/fifa
Publisher: EA Sports Developer: EA Canada
2. The Sims 4 (MAC, PC)
Five years after the release of The Sims 3, it's time to greet its successor. EA Maxis is releasing the fourth game of the series with the promise that nothing will be the same as before. Among the new features is the personality and emotion systems, both have been reworked on towards a more realistic and dynamic effect. The neighborhoods have been drastically improved as well, now other sims will be smarter and more active. Finally, the most interesting technical feature is the all-new Create A Sim and Build Mode, which are now more intuitive, flexible and powerful. With so many apparent innovations, we can only hope that The Sims 4 will be a blast, just as its series' ancestors.
Release Date: September 2 Genre(s): Life Simulation
Mode: Single-player Official Website: www.thesims.com/the-sims-4
Publisher: Electronic Arts Developer: EA Maxis – The Sims Studio
1. Destiny (PS 3, PS 4, Xbox 360, Xbox One)
Destiny is the new creation of Bungie and it has achieved a decent level of notoriety among players in the past few years. Deprived of a concrete genre, Destiny promises to deliver a hybrid and innovative system by incorporating multiple gaming styles, including first-person shooter, role-playing and multiplayer. Besides that endowed feature, the game will also present an interactive and dynamic environmental structure able to proportionate unique and unexpected events. Just as Bungie's previous series (Halo), Destiny will feature a post-apocalyptic lore, where Earth is at great risk and it's up to players and their heroes to defeat the invasive alien forces and restore the peace that has been long gone. The question is, will Destiny be able to conquer the gaming hearts of console players or will it be just be another RPG with FPS combat? Get the game here.
Release Date: September 9 Genre(s): FPS, RPG
Mode: Multiplayer/Online Official Website: www.destinythegame.com
Publisher: Activision Developer: Bungie
With so many gaming pearls coming ahead, it might be difficult to decide which one to play first. And you, what's your gaming choice of September 2014?
Comments
comments