Borderlands
Borderlands is Gearbox's signature franchise. For many, Borderlands 2 became a cult classic FPS when it released in 2012. A great co-op experience in a time where co-op game development seemed to be drying up. A sequel felt inevitable. 2K Australia gave us Borderlands: The Pre-Sequel two years later. A decent game in its own right but not the for experience we truly wanted. At last, seven years after the release of Borderlands 2, it's here. There's some very good news too! Borderlands 3 does not disappoint.
1
The Story and Characters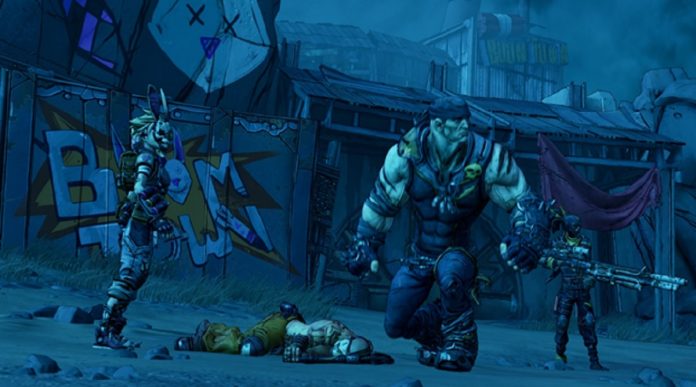 Borderlands 3 is set seven years after the fall of Handsome Jack. In his place, a new Pandoran superpower has risen on a quest for godly power. The Calypso Twins. Troy and Tyreen aspire to be the greatest stars in the universe. Their plan? Unlocking The Great Vault. Whilst it's unclear what The Great Vault contains, the Calypso Twins are sure it's a certified route to interstellar dominance.
As with any great antagonist, a greater protagonist must stand up to fight against them. Welcome our four vault hunters. Amara is Borderlands 3's Siren. Her three major skills are Phasegrasp, Phaseslam, and Phasecast. FL4K is the Beastmaster. He commands various animal partners to help him hunt down enemies. Moze is the Gunner. Her skill trees are all about pulling out a bigger gun than the opposition. Minigun, Grenade Launcher or even a damn Railgun. Take your pick. Finally, there's Zane the Operative. He's the class I chose to play as. A classic soldier type who puts his trust into futuristic gadgets like Digi-Cloning, SNTNL Drones and a big ol' damage amplifying barrier.
Fans should be happy to see a sizable group of returning characters. Of course, most of the past vault hunters show up at one point or another. ZERO, Maya, Brick, and Lilith all play significant roles. Other vault hunters such as Mordecai appear briefly. Disappointingly, Gaige, Axton, Salvador, and Krieg don't appear in the main story. It's possible they're in a side mission or future DLC. Tales From the Borderlands boys Rhys and Vaughan make a comeback but not Fiona, Sasha, Gortys or Loaderbot. I get Borderlands 3 already has a lot of characters but the decision to cut this many doesn't sit right with me. Hopefully, the DLC can amend this.