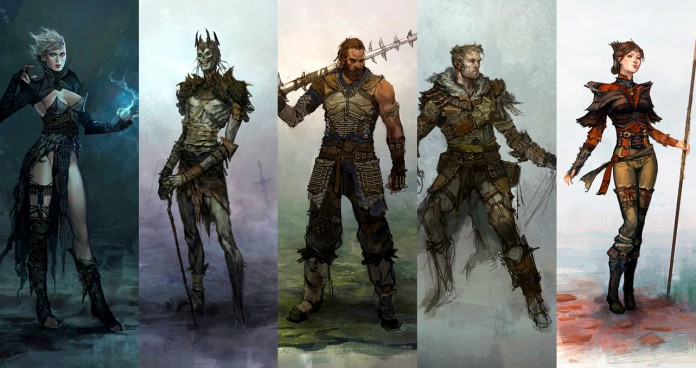 Bound by Flame is a new action RPG from Spiders and Focus Interactive that will release on May 9th, 2014. This game features a choice-driven fantasy world at the edge of destruction. With no one able to stop to the Deadarmy, humanity must resort to extreme measures to prevent total annihilation. That's when Vulcan, a Pure-Blade mercenary comes into the scene. Vulcan is the protagonist of Bound by Flame and he'll be possessed by a flame demon, who will grant him incredible powers in exchange for his humanity. But Vulcan can't save the world alone, he needs a group of skilled warriors to assist him in every battle.
The Vulcan Squad: Meet the Five Magnificent
Companions are real assets in combat and will prove crucial in the more advanced difficulty modes. (Focus Interactive, May 2, 2014)
Bound by Flame companions will have a life of their own. They can't be controlled in any way but their influence is tremendous. In fact, they are able to change the outcome of certain events or even alter the course of the story. Companions are not just battle allies, they can also be friends, rivals or lovers. It all depends on players' actions and decisions in-game. Besides their social and political involvement in the narrative, they'll play a very decisive role in combat. Each member is specialized in a different and unique area and it's up to players to create their own synergy and battle strategy. Meet the five magnificent in detail: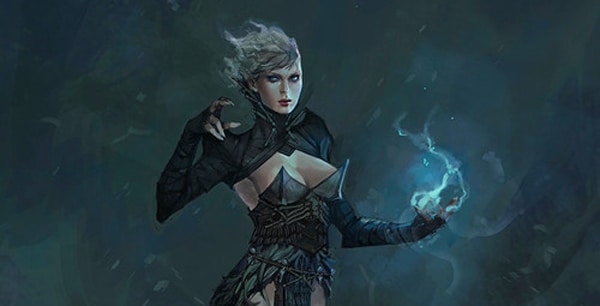 1. Edwen, the Avenger Witch
Edwen joins the hero to assist him in his quest, but seems to be guided by an all too personal thirst for vengeance. (Spiders, Januarry 24, 2014)
Edwen is a powerful witch who has mastered dark and mystical magic arts. In battle, she is ruthless and merciless with her elementary and mind-control spells. She joins Vulcan with the sole purpose of assisting his cause but later, it's unveiled that her main motive relies on vengeance. Despite that, Edwen will become a notorious adviser regarding Vulcan and his inner demon. In her view, the means presented by the demon are nothing more than a weapon to achieve his goals and as so he shouldn't hesitate to embrace it.