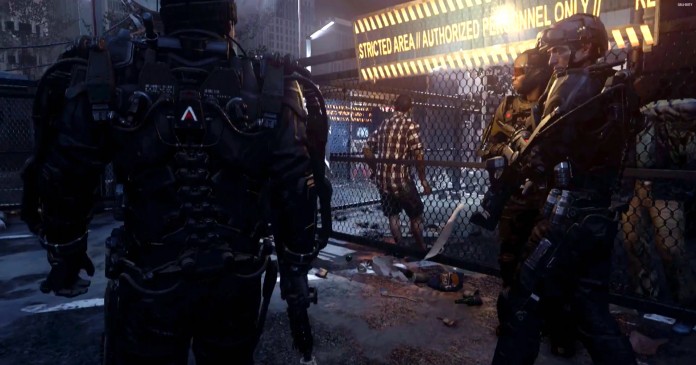 Call of Duty
Call of Duty : Advanced Warfare is the new game of the Call of Duty series and it's coming out on 4th November. The series is taking a different path this time by embracing a new theme and leaving behind the realistic approach. Advanced Warfare will display a futuristic world, where current-gen technology is fused with science fiction theories. The idea by itself seems quite innovative but the truth is that most of the upcoming features come from other first-person shooter titles. They're indeed new to the series but old to the genre. Discover the core new features coming to Call of Duty Advanced Warfare this autumn.
1. Futuristic Maneuvers

Call of Duty has always been about representing modern war in the most realistic way, so humanly impossible moves, such as long-range jumps, were never considered in the previous releases. However, things will be different now with the upcoming high-tech theme. Advanced Warfare soldiers will be equipped with a jet pack that will allow them to execute several futuristic maneuvers. Wall climbing, high jumps and long-distance leaps will be part of the new game maneuvers.