Modern Warfare
I've been playing the Call of Duty: Modern Warfare Open Beta throughout the weekend. My relationship with Call of Duty is a long and fractured one. I fell out of love with the series a fair few years ago. There's always that time each year where I tell myself maybe I'll rekindle my love for it once again. Unfortunately, after playing five hours of the open beta, a cruel reality has struck me down. Call of Duty: Modern Warfare is not a game I enjoy.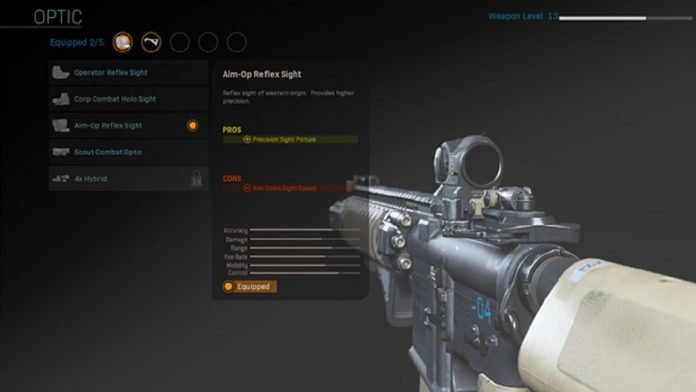 It's no secret that of the major Call of Duty studios, Infinity Ward has the worst balancing team. Many of their older titles feature dreadful gameplay balance from top to bottom. Call of Duty 4's M16 could one-shot burst anyone in the game. Modern Warfare 2 has a ludicrous amount of game-winning, momentum stacking killstreaks. Let's not forget how dominant Modern Warfare 3's MP7 was either. That thing straight up didn't recoil.
The Modern Warfare reboot is no exception to this tradition. The gap between the best gun and the worst gun is hilarious. Currently, the M4A1 is the best gun by far. It suffers from little recoil and can delete enemies from just about any range. Equally, shotguns don't exactly work as intended. They fail to one-shot far too often which makes it better to hip-fire with a rifle instead.
Modern Warfare's big issue is that Infinity Ward doesn't seem to have compared between guns at all. For example, in the assault rifle class, the M4A1 outclasses the AK-47 at almost everything. The AK-47 fires slower and has at least triple the recoil yet doesn't seem to do more DPS. Equally, both the MP5 and MP7 seem to completely outclass every other SMG.
One of the best parts of games like Advanced Warfare and Black Ops 3 was the gun balance. Weapons were designed specifically to fit different situations and niches. Of course, the ASM1 and BAL were strong but on the right map, other options became very viable. Modern Warfare completely lacks this. If you want to do well, just pick the M4A1 and call it a day.