There are only 10 days left of Overwatch Season 18 Competitive Play. In other words, time is running out for you to make that last push for SR. From getting out of Bronze to reaching Top 500, everyone has their own goals. It's no secret that playing specific heroes can benefit your rank depending on the meta. So here are the top tier heroes you should be playing right now in Overwatch Season 18. Let's get to know them.
1
Orisa In Overwatch Season 18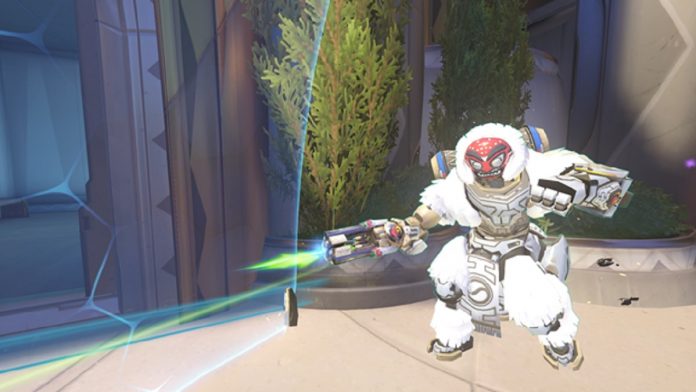 Despite numerous nerfs since role queue's introduction, Orisa is still the best tank in Overwatch Season 18. The basis of her strength comes down to a few things. Firstly, she can do so much whilst still providing a shield for her team. In contrast, Reinhardt is limited to either dealing damage or protecting his team. Orisa's biggest advantage in that match up is that she can simultaneously provide a shield and apply pressure with her primary fire.
In times gone by, Orisa's largest weakness was how easy she was to push. However, in Season 18 that is no longer the case. Of course, both her cooldowns help out to an extent. Fortify provides her an unmatched level of sustain and Halt can pull pesky opponents out of the way. The real crux is how strong her barrier is.
Orisa's barrier has 900 HP and can be redeployed every ten seconds. Interestingly, it used to be as little as eight seconds before the nerfs. On paper, you'd think this means that 90 damage per second is enough to break her shield. However, it isn't that simple. Overwatch's best tank can use fortify to stall for a few seconds after her shield breaks. Equally, she can pre-deploy shield by throwing it into the air to cut down her cooldown timer significantly.
Finally, the main reason you should be playing Orisa in ranked. Her chemistry with both Sigma and Roadhog is unmatched. The classic pulled pork combination can punish out of position opponents at will. Orisa pulls a ledge, Roadhog hooks into it and your team has an easy pick. Equally strong, Season 18 introduced Sigma. Even if it wasn't Blizzard's intention, Sigma is Orisa's best off-tank partner.