2
Sigma One of Overwatch Season 18 Heroe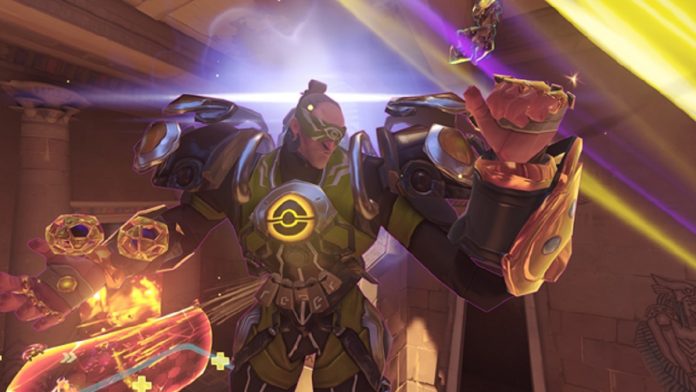 It's clear that Blizzard designed Sigma to function as the main tank in a team. Unfortunately, role queue only dictates that a team plays two tanks, two DPS and two supports. It does not ensure teams have to play a main and an off tank. Previously, this wasn't a concern. The chemistry between a main and off-tank outweighed any potential two main tanks could get together.
That all changed with the introduction of Sigma. Much like Orisa, Sigma is a tank that can do a lot of things whilst shielding his team. Also, Sigma is kitted out with several cooldowns that make him difficult to push. Actually, I'll further and say Sigma is unpushable.
Sigma has a 1500 HP deployable barrier. Before the previous patch, this barrier could be moved around without any restrictions too. Mercifully, Blizzard added a one-second cooldown between separate shield deployments. On top of that, both his abilities help to punish any over-zealous opponents who are pushing their luck.
Accretion is a hard stun that knocks heroes to the ground. The further away you hit someone, the longer they are stunned. This can be particularly fun if you manage to snipe a Pharah out of the sky. Meanwhile, his Kinetic Grasp functions as a sort of make-shift D.Va Defense Matrix. Whilst shorter in range, Grasp eats up any incoming damage and converts it into temporary shields. You'd be amazed at how much survivability these abilities provide.
Perhaps Sigma's largest selling point is his carry potential. Unlike any other tank, Sigma can mechanically carry. He doesn't rely on communication to pop off like Reinhardt, Winston or Orisa. Season 18 has introduced us to a main tank with a very reliable one-shot combo. Just shoot, Accretion, Melee for a brutal 230 damage.