RuneScape
It's easy to forget now, but RuneScape was once a serious player in the gaming market. During its peak in 2009, RuneScape could reach 250,000 players online at once. Ten years later, this number usually sits around just 80,000. So, what went wrong? This is a tale of development mistakes and a refusal to listen to fans.
1
Death of PvP – December 2007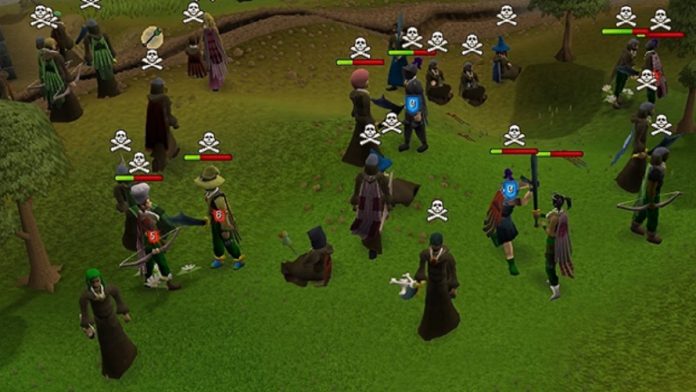 It's debatable when the fall of RuneScape truly began. Personally, I believe the 2007 changes to the Wilderness acted as the ignition for its decline. Previously, most player versus player content took place in an area called the Wilderness. Unlike the rest of Gielinor, players are not protected here. Death in the Wilderness means losing all but three items on you.
This structure encouraged a revolution of PvP hunting. Players would look for targets who were potentially carrying valuable items to hunt down. Jagex encouraged this by adding more high risk, high reward content to the Wilderness. For example, Level 3 Treasure Trials that can give rewards worth billions often take place in the Wilderness.
In December 2007, Jagex made a rash choice. In an attempt to counter the ongoing scamming problem, Jagex removed open world PvP. The Wilderness was no longer a dangerous region. Bounty Hunter was added as a makeshift replacement. A specified zone within The Wilderness for players to fight it out.
"We've actually been thinking for quite some time that the Wilderness was a bit on the big side, and it can get quite hard to find other players to fight."
Wilderness Changes, Bounty Hunter and Clan Wars! – 10th December, 2007 (CAPTION FOR ABOVE QUOTE)
RuneScape's player base hated this change. After all, Jagex had effectively ruined PvP just to counteract the 1% of scammers. They knew they messed up too. Less than a year later, designated PvP worlds were introduced with the old Wilderness in place. In February 2011, all PvP changes were reverted.