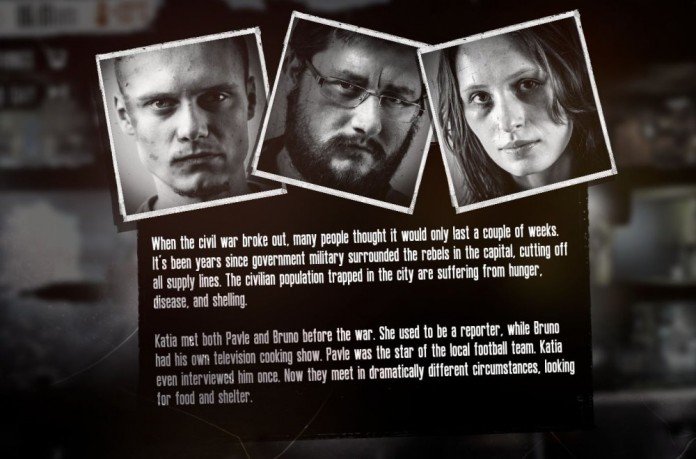 War of Mine
Knowing everything about the characters in This War of Mine is extremely important, as it can make a difference between a win and a loss: some characters are great in some areas and weak in others, and knowing exactly when and how to use them, as well as how to take care of them, is essential for survival in the long run. Therefore, after multiple playthroughs, I have decided to create this guide to all characters in This War of Mine and help you know everything there is to be known about all the possible guys and girls you can play in the game.
Don't forget to also check out our This War of Mine tips & tricks article – there are some helpful things in there as well. And now, let's move to our This War of Mine guide to all characters.
He is a good mathematician, which makes him good at traps. He only has 8 inventory slots in the backpack, but also has the nice bonus of being insusceptible to depression.