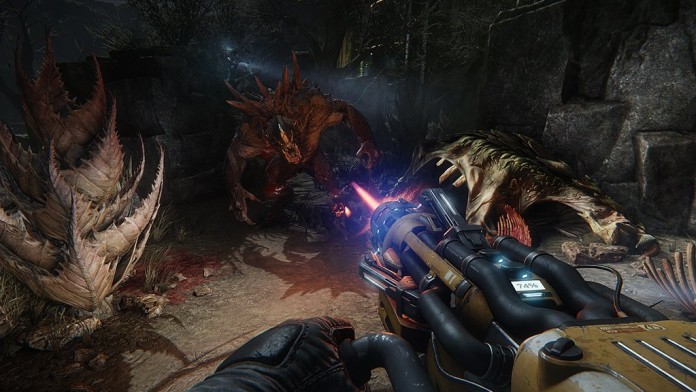 Evolve
Although Evolve is only going to see daylight sometime in February (if no delays happen), 2K Games and Turtle Rock Studios are getting ready for the Alpha stages of the game and have released the Evolve system requirements for the world too see and wonder how come they're so low.
The developers have noted, though, that these are not the final system requirements – and just the ones for the Alpha build – but we believe that the ones we'll see when the game gets closer to its release date won't be very different. So check out the Evolve game system requirements below:
1
Evolve Minimum System Requirements
CPU: Intel Pentium D 3GHz or higher, AMD Athlon 64 x2 Dual Core 6400 2.4 GHz or higher
RAM: 4GB
GPU: AMD Radeon 5770 or higher, NVIDIA GeForce GTX 560 or higher
HDD: 15GB Install
OS: Windows 7 64-bit
Whether you're using a lower-end PC or just value frame-rates over quality: We turned down the settings a bit and turned off AA to get some extra frames on an older test rig in the office.