The last fan festival for Final Fantasy 14 wrapped up in Frankfurt, Germany over the weekend. It was here that fans like myself were treated to the final bit of information concerning Final Fantasy 14's Upcoming expansion. You can find more depth coverage in this article from Nova Crystallis. There is a lot of information to cover from all three fan fests so buckle up. Stormblood is coming and here are some of the details for FF14's upcoming expansion.
1
Two New Jobs Coming In Stormblood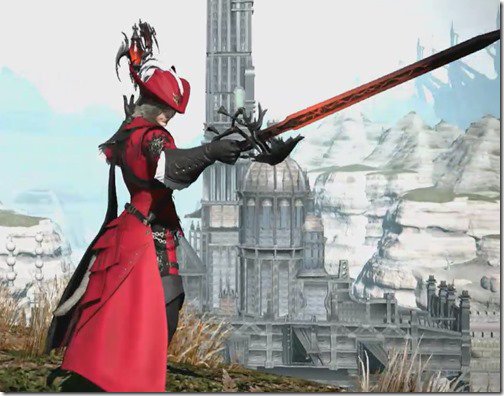 The first job announcement came from the Tokyo Fan Fest where they announced Red Mage.
Clad in it's customary garb that would look familiar to any Final Fantasy fan dressed in a red coat, feathered hat and rapier, the crowd went wild when it appeared on screen.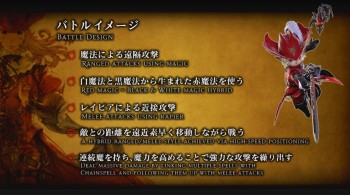 The battle design has Red Mage as a ranged magic dps. Yoshi admitted that they had to change how the job worked so it could fit into FF14 but we do know that it will be able to attack from melee and further away in battle. Red Mages can usually cast Black, White and Red magic so we will need to see how it plays out in FF14.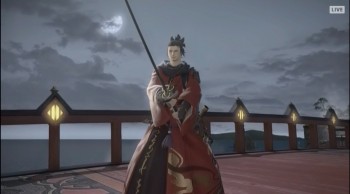 Despite a quickly deleted after the Japan Fan Fest that hinted at only two jobs being announced for the expansion. We got our confirmation Saturday as Yoshi P delivered the opening key note. Samurai, a melee dps, was going to be the second job for the expansion and it was to be the last. Red Mage and Samurai will be available in the starting ARR areas for players at level 50. While it is not stated implicitly, players will probably need to own the new expansion in order to access these jobs.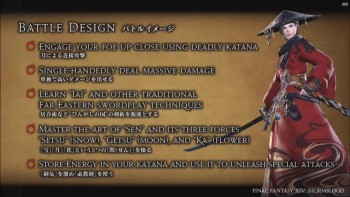 There are concerns over the incoming que times in the aftermath of adding the Ninja job mid expansion in 2.xx but we will have to wait and see. See the Samurai job in action here and the Red Mage job trailer here.