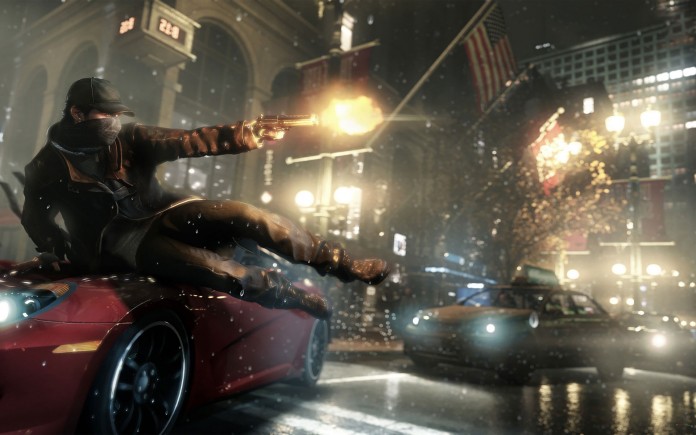 Update: According to Ubisoft, the PS4 resolution and frame-rate has been confirmed to be 900p and 30 Frames Per Second respectively.
—
Sony announced today via their official website that "Watch_Dogs" will play at 60 Frames Per Second in 1080p on the Playstation 4. The following is a press statement from the page.
The world of Watch_Dogs comes alive on PS4 with the best graphics on any console and exclusive missions found only on Playstation. Hack everything as you make your way through Chicago's underground as you experience Watch_Dogs in a way that only PS4 can provide, at 60 Frames Per Second in 1080p.
What's more, the PS4 version will also be given timed-exclusive bonus missions.
Play the complete Watch_Dogs story as you expose Chicago's corruption in four exclusive Watch_Dogs missions found only on PlayStation. The shadowy group Dedsec needs Aiden to set the record straight in a way that only he can—by hacking the complex ctOS system to bring their enemies to justice.
The bonus DLC will include the following:
Four PlayStation-Exclusive Missions
Exclusive Character Skin: The White Hacker Suit
Hacking Boost Pack: Gives Additional Battery Slot to Extend Hacks
This news is not surprising considering the latest 720p trend on the Xbox One, but when will it end? Watch_Dogs stirred up a lot of controversy with its graphical downgrade, so it's at least reassuring that PS4 users will have access to a comparable build.
Comments
comments