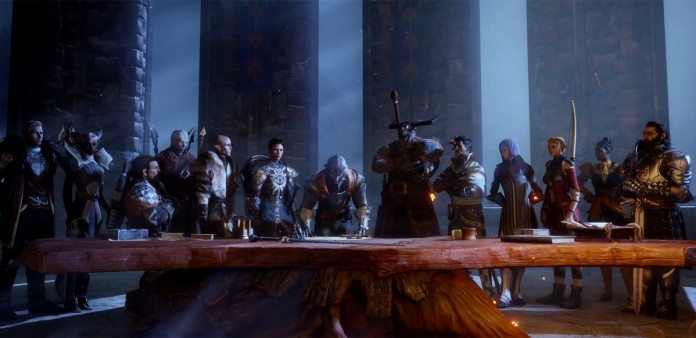 Dragon Age
BioWare has launched a huge update on Dragon Age Inquisition (DA:I), including a new gameplay trailer and a release date. The video unveils further details regarding Inquisition's narrative and it also presents all the upcoming companions and some of the supportive characters. Even if most of those characters haven't been formally announced yet, there is a lot of scattered information that can lead into solid conclusions. Discover the Inquisitor's followers, as well as their class and possible role in the upcoming story.
1
1. The Inquisition Squad: There's Only Nine Companions

It's official for a long time that Dragon Age Inquisition will feature nine unique and complex companions, everyone else will either be a supportive or secondary character. This information used to be displayed on Inquisition's official site but now, with the recent updates, the statement is just placed on retail partner sites, such as Collectorz:
DEEP AND COMPLICATED CHARACTERS: Lead a party chosen from nine unique, fully-realized characters – each of whom react to your actions and choices differently, forming complex relationships both with you and with each other.
This creates a polemic issue that fans have been trying to answer since the release of this information. If there's only nine companions, then why are there twelve characters in the Inquisitor's squad? The most obvious answer seems to contemplate the idea that Inquisition will feature supportive characters with very specific and significant roles. And even if they're not companions, their importance won't be inferior. Furthermore, BioWare has stated that other supportive characters are joining the Inquisitor's squad – Morrigan and Alistair are two of them.